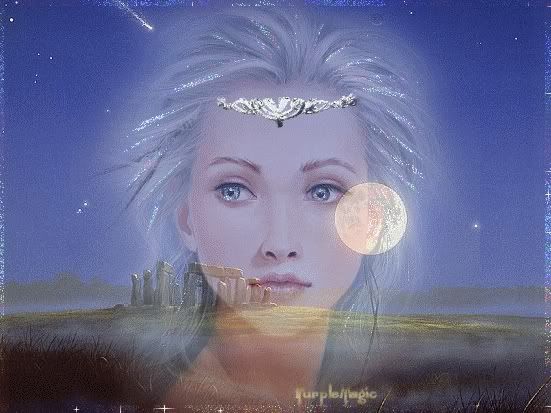 Wicca

Also Called: The Craft, Old Religion, Witchcraft, The Old Ways
What Is Wicca
Wicca is a Pagan revival of European pre-Christian religions. Often called the religion of witches, the Wicca practice a religion of secrecy. They do not actively seek new members and they do not convert people to their religion.
Wicca is a loosely woven religion. Each Wiccan is allowed to choose what he or she believes. For example, some believe in reincarnation of the soul. Others believe that the soul travels to Summerland after the body dies. Still, others believe that we travel to Summerland after death and, when we are ready, reincarnate as birds, animals, and plants.
Origins
The origin of Wicca is hotly debated. Some believe that author Gerald Gardner invented Wicca. This is a half-truth. Wicca evolved from ancient Shamanism. It traveled through the ages, shaping and changing into classical Paganism. When Christianity gained power, Paganism was perverted into a fairytale of evil witches, imps, and satanic goats. Gerald Gardner, and others, took what was left of the Old Ways and rebuilt a new Pagan religion: Wicca.
Duality
Wiccans practice a religion of duality. They believe in the God and Goddess or the Lord and Lady. Both God and Goddess are equal, and each presides over different aspects of nature and life. There is the Lord of the Hunt, Lady of the Woods, Sky Father, and Earth Mother.




The Wicca internalize their God and Goddess. They believe that their deities are within them and within all things in nature.
Morals
Wiccans are often accused of not having morals because they do not have a book that lists rules for behavior. Instead, Wiccans have one golden rule: do what you will, harm none. This simple rule governs all that Wiccans do.
Magic
Magic is a natural, not supernatural, part of Wicca. For the Wicca, spirituality comes first. Magic is secondary.
Magic, like prayer, brings Wiccans closer to their deities. They use it to communicate with the God and Goddess. Through magic, Wiccans raise energy to bring about positive change.
Wiccans do not hex or curse people because it would go against their golden rule. Also, the Wicca believe in the Rule of Three which states that whatever energy they send out will return to them threefold. In other words, if a Wicca sends out healing energy it will return to her with three times its strength.
Endless Spiral of Change
Wicca is, above all else, a religion of change. With each new generation of initiates, Wicca grows to encompass the changing times. For example, there are now Techno Wiccans who use computers to perform graphically enhanced rituals. There are also gay and lesbian covens because Wicca has quickly adapted to accept all initiates, regardless of sexual orientation. Because of this ability to change and adapt, Wicca will continue to be around for many generations to come.